Say goodbye to bad hair days with Meme Natural You's hair care solutions
Protective Style Solution 8.0 oz
This super lightweight Protective Style Solution is an Anti itch, Anti Odor, Anti Fungal and Anti bacterial. It cares for the hair and scalp with clean powerful ingredients that will hydrate and moisturizer the hair under Protective Style. The product gives you a clean and calming feeling on the scalp and can be used on synthetic and human weaves, braids, locs and wigs. The Solution will not disturb installs.
WORKS ON CONTACT
Testimonials
The 4 step system

02/18/2019

I purchased the 4 step program and it's amazing.

This will always be my good too products. Also the fresh scent is amazing. The detangler and moisturizer is very friendly for my protective hairstyles. There is no buildup with this product.
UNBELIEVABLE!

02/18/2019

I am a skeptic by nature so when I got sick and hadnt had my hair combed in weeks,I didnt think that this product could actually detangle my hair AT ALL. Imagine my surprise when I had to go back to the doctor...HAD NOT washed my hair but needed something to help me comb through the mess....My husband sprayed this detangler on my DRY hair and within minutes IT WAS LITERALLY SMOOTH AND SHINING! This is no joke and no exaggeration. I can ASSURE you that if you use this product you will not be sorry. Its just THAT amazing. I cant wait to wash my hair with the other products and do it the right way because if it worked on my hair in a hurry I'm sure it will be amazing with the full line used and in the correct way lol. Wonderful job! WELL DONE!
This Detangler is mazing!!!!!!

 02/23/2019

I wear a sew-in, and I generally leave it in too long. Well, this last time I was busy, and left it in for about 10 weeks. Usually that means tons of hair breakage when my stylist removes my weave, but this time I took my MeMe Premium Revitalizing Detangler to my appointment. It was amazing, just a few sprays on my locking hair and my straightened out. My stylist was able to comb through my hair instead of combing it out. This detangler is amazing! We invest a lot of money in our hair, and any product that helps us keep it, instead of cleaning it out of the sink drain is a winner. Do yourself a favor, and get this product before your next shampoo.

Author's name
Premium Hydrating Moisturizing Leave-In 01/10/2019 Conditioner Detangler This new product is

amazing. The detangler is the best I've ever used.

 
Some of our main ingredients are Tucuma fruit and Okra.
Tucuma Butter and Okra Extract! Our Tucuma butter, extracted from the seed of an edible fruit found in the South American rainforest, is rich in fatty acids, including Lauric, Myristic, and Oleic acids that strengthen hair fibers and protect them from breakage. It also contains Bata-Carotene, Vitamin A&C, Omega3,6,9, and Polyphenols that help maintain hydration and elasticity in hair while creating a shielding screen for moisture retention. Tucuma butter is perfect as a sealing butter, creating a barrier without clogging pores or weighing hair down, for all hair types. Meanwhile, our Okra extract, rich in potassium, Vitamin C, folic acid, and calcium, promotes hair growth, balances moisture, and has antibacterial properties that keep your scalp healthy. Our Okra extract is a must-have for those looking for soft, manageable, and healthy hair. Trust us to give you the healthy, strong, vibrant, and beautiful hair you deserve. Try our Tucuma Butter and Okra Extract today!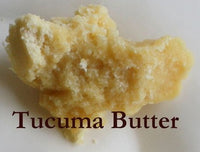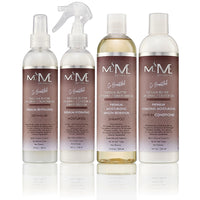 History
me'Me Natural You, natural hair care, plant-based ingredients, Guyana, South America, moisture, strength, manageability, protective styles, healthy hair
At me'Me Natural You, we have a rich history of creating natural hair care products that work wonders for all hair types. Our products are designed to penetrate the hair roots and work on contact to provide essential benefits like moisture, strength, and manageability. As natural hair stylists and salon owners with over 25 years of experience, we understand the importance of healthy, beautiful hair, and protective styles.
Inspired by our native culture in Guyana, South America, we have formulated our products with natural, plant-based ingredients like nuts, seeds, fruits, and vegetables that have been used for generations. Our natural hair care products contain no harmful chemicals, parabens or sulfates, making them perfect for those who want to avoid harsh ingredients.
At me'Me Natural You, we take pride in the love and passion that goes into each and every product we create. Our goal is to provide clean, plant-based hair care products that help our customers achieve the hair of their dreams while supporting entrepreneurs around the world. Join the me'Me Natural You community today and experience the benefits of our natural hair care products.